SiteSeeker Expert Services
By understanding your business goals and needs we offer a comprehensive range of services to ensure you are able to maximise the value of your information and search solution!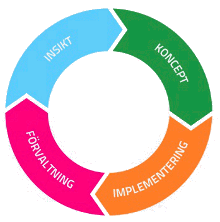 Within SiteSeeker Expert Services we are able to share our search knowledge with customers and partners through the entire life cycle of th webproject.
To be able to succed in meeting your business goals with search you need a search strategy. By listening and understanding your business and your needs, we can support you in producing a search strategy, give feedback on mockups of the new search page, offer implementation support for the developers or support you in establishing routines for the editors to work with search statistics.
A typical webprojekt – like a search projekt – is often possitble to define in different phases. We match our partners' competence in webprojects with our expertise in search to ensure you are able to maximise the value out of your search solution. Our ambition is to offer support and services for customers and partners in every phase of the project.